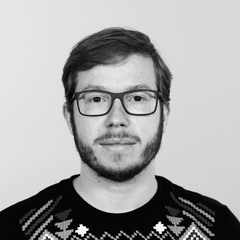 Maik Rohland
Material Texture Artist @ Nvidia
Berlin, Germany
Summary
I studied "Digital Film Design - VFX and Animation" and have a big passion for believable characters and visual storytelling.
Summarised I have more than 2 years of leading experience and nearly 5 years working in the field of character art for collectibles/miniatures and games.

The main focus of my professional experience is in the field of sculpting, procedural material creation, and scanning/photogrammetry. Besides I train myself in concept art, too.
Skills
3D Modeling
PBR Texturing
Anatomy
Digital Sculpting
Creature Modeling
Character Modeling
3D Printing
Human and Material Scanning
Photogrammetry
Photometry
Software proficiency
Productions
Commercial / Advertisement

vMaterials

Year

2020

Role

Material Texture Artist and marketing 3D Artist

Company

Nvidia

Video Game

Materia.One

Year

2019

Role

Character Art

Company

Staramba SE
Experience
Material - Texture Artist at Nvidia

Berlin, Germany

3D Artist at ByteRocker's Games

Berlin, Country

November 2019 - January 2020

I was responsible for the implementation of the PBR workflow and mainly for material creation and texturing.

VP Character Art at Staramba SE

Berlin, Germany

January 2018 - April 2019

Responsible for budgeting, recruiting, outsourcing, supervising, leading the character department.

Head of 3D at Staramba SE

Berlin, Germany

October 2016 - December 2017

Leading the 3D department and supervising the Character Artists. Also, I worked hands-on digital doubles.

Senior 3D Designer at Staramba SE

Berlin, Germany

September 2015 - October 2016

As a Senior Character Artist, I worked on hyperrealistic characters for real-time engines and 3d print.

Junior 3D Designer at Staramba SE

Berlin, Germany

July 2014 - September 2015

I worked as a Junior Character Artist and sculpted animal and humanoid characters. My working day consists mainly of scanning, photogrammetry and sculpting for 3d print figurines.

student trainee at Effekt-Etage

Berlin, Germany

April 2013 - December 2013

During my studies, I worked as a 3D artist. My work included asset-creation for real-time AR apps (Unity). Also, simulations in RealFlow was a part (offline rendering).